Mon Joli Massage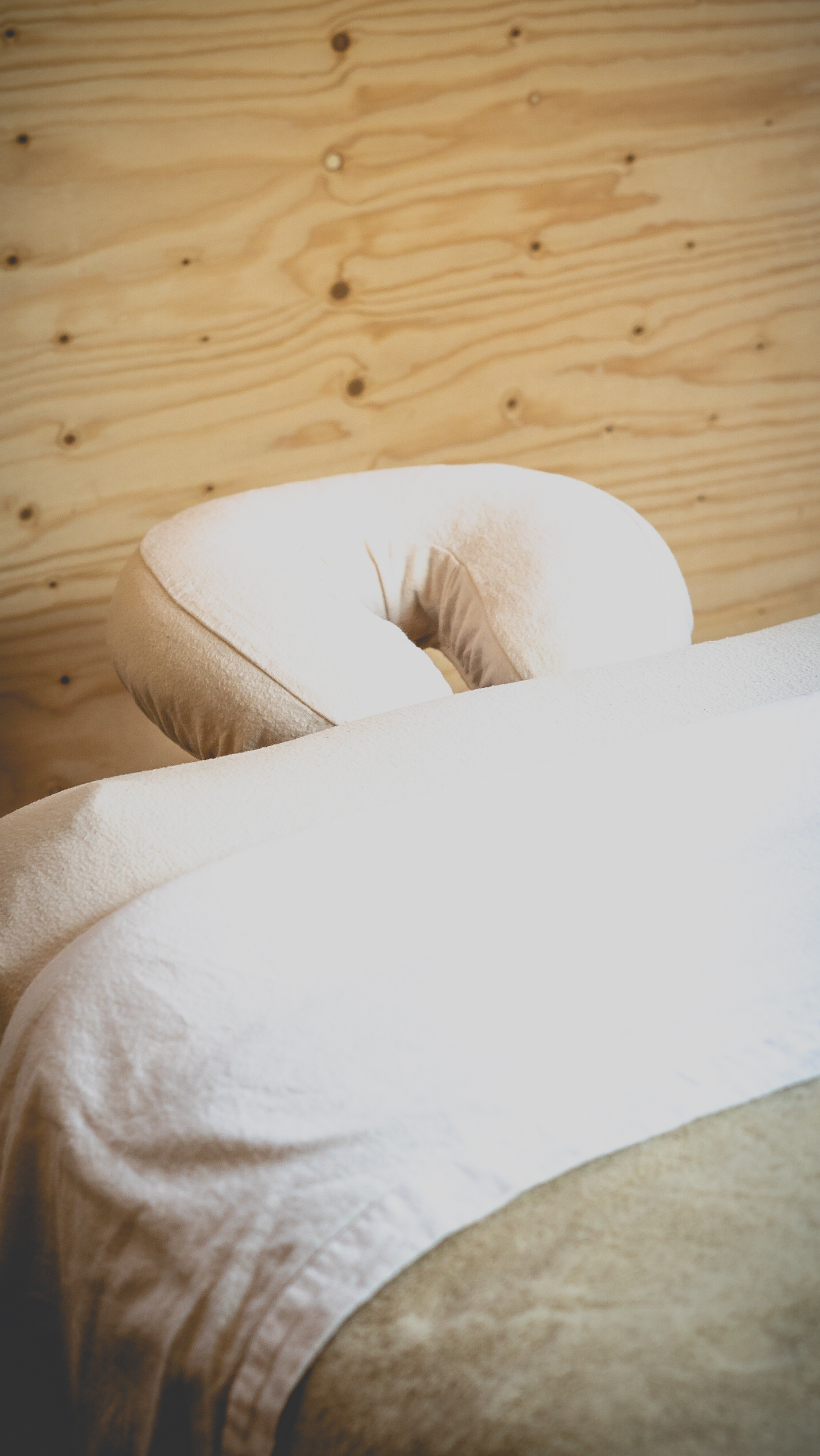 A place to escape the daily pressures of life and recharge your spirit through the healing power of massage therapy
A wooden studio based in the heart of Ditchling, East Sussex, nestled in the South Downs National Park, created with an aesthetic inspired by natural materials, natural linens and sheepskin rugs. Beautiful scents, and the best quality oils are used to create a zen environment for your optimum relaxation
What is Swedish Massage?
Swedish massage is a whole body treatment that works the soft tissue and muscles to help restore health. Massage can stimulate the release of endorphins such as serotonin and dopamine through stimulating the autonomic nervous system. An increase in the levels of endorphins can leave the individual feeling a reduction in pain and an increase in relaxation and calmness. Massage can reduce feelings of stress.​
Please get in touch to discuss your bespoke treatment rachel@monjoligoods.co.uk
Follow along @monjolimassage
TREATMENT MENU
Mon Joli Signature Massage -
First there will be a new client consultation and questionaire to complete so I can see how you are feeling and for me to understand your health and wellbeing and discuss any areas to be worked on or avoided.
Full body massage, head to toe total relaxation. Body, face, hands and feet are all included. Massage is performed using oil to ease the movement over your muscules. I generally use grape seed or argan oil.
Time to absorb your treatment - I think it's important not to rush off straight after a treatment. Sometimes we feel a little woozy and need to come back down to earth and hydrate before going about our day. Time to dress and also time to browse the shop wall @monjoligoods in my studio
80-90 mins - £55
Mon Joli Half Massage -

Consultation to see how you are feeling and for me to understand your health and wellbeing and discuss any sore areas to be worked on.

I will work on your back, neck and shoulders, also arms and hands
30-40 mins - £35
CONTINUING PROFESSIONAL DEVELOPMENT
I am constantly learning new skills.... At the moment I am learning Facial Gua Sha. This is a wonderful natural way to enhance your skin using beautiful crystal tools. I hope to be offering this as a treatment very soon and also workshops to teach you how to do Gua Sha yourself !
I have also recently completed training in seated chair massage. This is a fantastic way to massage people at events, festivals and gatherings also in the workplace as the technique can be performed through clothing. It is also great for those with limited mobility.